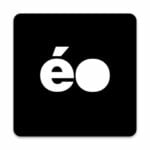 Ecole AI
PRESENTATION
L'ecole AI is at the forefront of technology, transforming industries through artificial intelligence, machine learning, and innovative software solutions. Our applications range from augmented reality and robotics to healthcare, impacting various sectors. We are on the lookout for exceptionally talented and motivated individuals to join our team and drive our mission forward.
In this context, RECSI GROUP is responsible for finding the ideal person.
MISSIONS
As a Senior Software Engineer at L ecole AI, you will hold a pivotal role in steering our software development efforts, showcasing a strong ability to work autonomously and handle complex tasks efficiently. Your deep technical expertise, problem-solving skills, and impactful contributions will be vital in advancing our projects and achieving success.
Independently design, implement, and optimize software algorithms and systems, demonstrating the ability to handle complex tasks with minimal direction.
Proactively collaborate with machine learning engineers and other stakeholders, integrating and deploying models into production systems.
Conduct thorough performance analysis and optimization to ensure software efficiency and reliability.
Lead software development projects, ensuring robust and scalable solutions.
Mentor and guide junior engineers, fostering a culture of knowledge sharing and best practices.
Keep abreast of the latest advancements in software development and related technologies, ensuring our team stays ahead of the curve.
Conduct code reviews meticulously, upholding high coding standards within the team.
PROFIL
– Bachelor's or Master s degree in Computer Science, Electrical Engineering, or a related field.

– 4+ years of industry experience in software development, showcasing a strong track record in algorithm optimization, system design, and impactful project delivery.

– Expert programming skills in Python, C++, or other relevant languages.

– Solid experience with software development best practices and version control systems.

– Demonstrated ability to deliver high-quality software solutions with minimal supervision.

– Exceptional problem-solving skills and a critical thinking mindset.

– Excellent communication and collaboration skills.

– Experience with cloud platforms such as AWS, Google Cloud, or Azure is advantageous.

– **Background in computer vision is a bonus, but not required.**
PACKAGE
CDI.
Full Remote
Remuneration from 70 k€
Fluent english