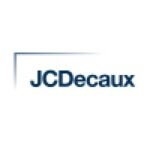 JC DECAUX
INTRODUCE
JC Decaux est une entreprise familiale française créée en 1964 qui fournit des mobiliers et services financés par la publicité pour rendre la ville plus agréable, accueillante et responsable. Son siège est situé à Plaisir (78).
JCDecaux est, aujourd'hui, présent dans plus de 80 pays et compte plus de 13000 collaborateurs dont 3600 en France. Ils travaillent pour faciliter la vie des citadins et des voyageurs au quotidien au travers des services suivants : mobiliers urbains, affichage grand format, publicité dans les aéroports, vélos en libre-service, connectivité et data.
GENERAL OBJECTIVE
Lead IT sales solutions studies within JCDecaux Business Follow-up delivery, governance & alignment with group objectives.
Lead in particular studies & roadmap elaboration for the implementation of Viooh" solution, the lead programmatic & direct sales platform enabling media planning & stock management.
Build and maintain a trust-based relation with the countries/regions.
Set-up and manage an efficient communication with all stakeholders (Business & IT) to ensure a high quality of services
SCOPE
The position is reporting to the Head of Sales Business Process & Solutions within the IT Sales & Posting Direction
ACTIVITIES
Lead IT Sales programs and roadmap relationship with the BUs
Work closely with regional teams to :

Get a solid and up to date knowledge of sales activities, methods, and perspectives
identify and anticipate expected IT services
Initiate and make sure the appropriate actions are planned and executed. Coordinate initiatives (Support, Assistance, Studies, Projects, Communication…)
Inform subs about IT news (on-going deployments, new features availabilities, planned go-lives …)
Inform / Share with other IT actors (Regional IT mng, Product mng, Support teams, experts) to ensure alignment
Help Budget elaboration process by identify, organize, and list all the Sales IT initiatives, on a regular basis
Maintain a good Knowledge of local industry

When Project is identified:

Gather and analyze local situation (stakes, business cases and priorities, local approach, available expertise, market situation, …)
Get / Obtain related info and advice from corporate resources (similar initiatives, existing solutions, demo, …)
Conduct study and analysis, design and propose sales systems strategy and roadmap
Build project plan (Scope, integration with other systems, planning, risks, governance, and organization)
Get commitment from all stakeholders, either regional, group, Business & IT
Organize the decision committees
Identify Project KPIs
Lead IT Project Operations
Represent IT during project execution and then, is accountable for the overall timeline, milestones, cost, and quality achievement
Follow-up IT solutions build, through regular alignment with IT solutions managers and Product Owners
Give regular update to IT management, raise pb & risks, propose actions & mitigation plans
Prepare and organize Project & Steering Committees
SKILLS
Autonomy, Organization, Adaptability & Rigor
Capacity to challenge needs, argue and negotiate with all stakeholders to figure-out solutions
Very good communication
Values: Teamwork, empathy, responsibility
Solution & Results oriented, "problem solver"
Behavior: Energy, positive thinking
High sense of service
English mandatory
TRAVELS
Expect regular business trip in Europe and overseas (JCD Business units
PACKAGE
RTT
Mutuelle
Restauration d'entreprise, conciergerie, Salle de sport, ….