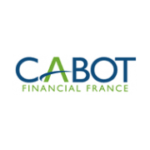 PRESENTATION
French subsidiary of the world leader in credit management, Cabot Financial France, a service company specializing in the banking and financial sector, is looking for a Lead/Senior Data Engineer M/F to strengthen its teams. The company develops high value-added services, SAAS applications, payment management and data processing solutions, allowing the optimization of BPO (Business Process Outsourcing) and credit management.
MISSIONS
FP&A manager responsible for leading the financial planning & reporting function for the French business across key disciplines, Budget cycle, monthly management reporting, Qrtly reforecasts, Board packs, Cost centre & product line profitability & business partnering.
PROFIL
Key Accountabilities & Responsibilities :

Monthly management reporting (US GAAP)
Leading annual budget cycle
Quarterly reforecast process
Cost centre and product line profitability analysis
Quarterly board packs
Business partnering
Ad-hoc projects
Liaise with Group Finance

Key Working Relationships & Communications

Internal :

French Finance Director
Operations
Data science
Board of Directors
Group Finance function

Person specification :

Formal Education & Certification

Business degree
Professional accounting qualification

Knowledge & Experience

FP&A experience operating in US multinational/large corporate
Financial services experience consumer/SME
Fluent in English/French
Strong Excel skills analysis/models

Personal Attributes

Self-starter
Attention to detail
Strong communicator
Team player

All employees are required to :

Customers – Ensure that our Customer's are treated fairly, that we deliver fair customer outcomes and we place the customer at the heart of what we do, supporting the delivery of a customer centric organisation.
Health & Safety – To take care of their own health, safety and wellness and that of others, reporting accidents and incidents, in line with our Health and Safety policy.
Risk and Issues – To take responsibility for identifying and reporting risks and issues to the company, as well as proposing mitigating solutions.
Regulatory & Statutory Requirements – Comply with all Regulatory & Statutory requirements in relation to their role.
Contractual Adherence – Adhere to all Contractual Terms & Conditions of Employment.
Non Contractual Adherence – Adhere to all Non Contractual policies and procedures as set out in the Company's Employee Handbook and on the Company intranet.
PACKAGE
Salary : 60 – 70 k€ (according to profile)

Incentive